Sign up for Subscribe & Save now and get 15% OFF and Free Subsequent shipping!
All of the great achievers and bio-hackers like Tony Robbins, Joe Rogan or Tim Ferriss will tell you that will power can only take you so far. The secret to making lasting change whether it is in your body, you mind, or your habits is in ritual. Making something a must every day as part of your routine is the key to getting yourself to adhere to your plan of action. With this in mind, we have created the Subscribe & Save subscription plan. If you opt-in, your Feel The Day© product is automatically shipped to you at the frequency of your choosing to keep you on track for success. Make taking your Feel The Day© a ritual to help strengthen your body and mind from the inside out!

Or, perhaps you are wanting a little reward for your undying loyalty to your favorite mushroom supplement team?

When you join our Subscribe and Save membership plan, you get FREE subsequent shipping AND 15% off EVERY time!

Just set it and forget it with Adaptogen Superfoods Subscribe & Save!

You can modify or cancel at any time.
Why Subscribe?
Begin your healthy ritual.

Automatically entered into Give-aways.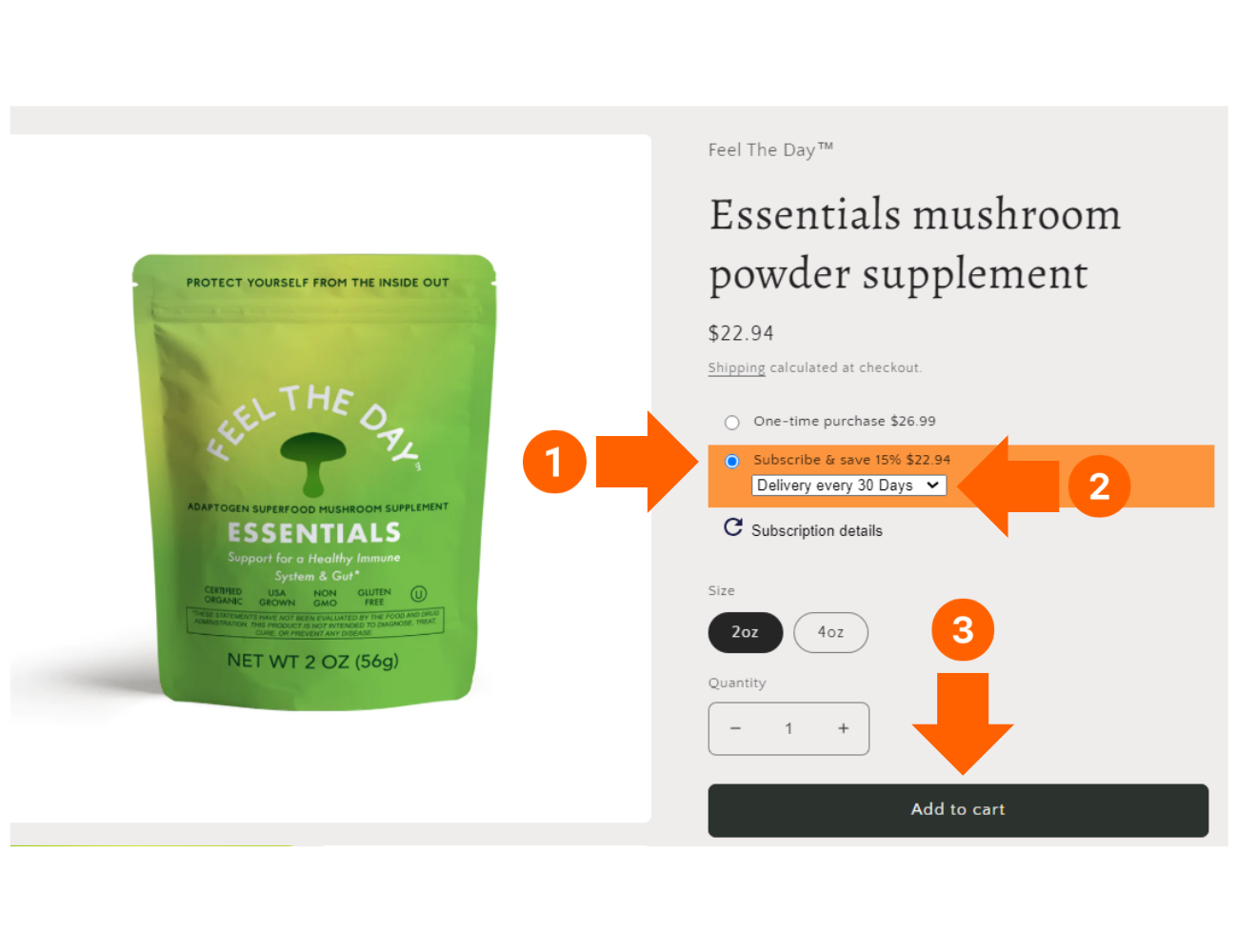 On the product page
1) Tick the Subscribe & Save.
2) Choose frequency (can always change later in your portal).
3) Add to cart.
4) Enjoy your new healthy ritual and Feel The Day© as MAGNIFICENT!