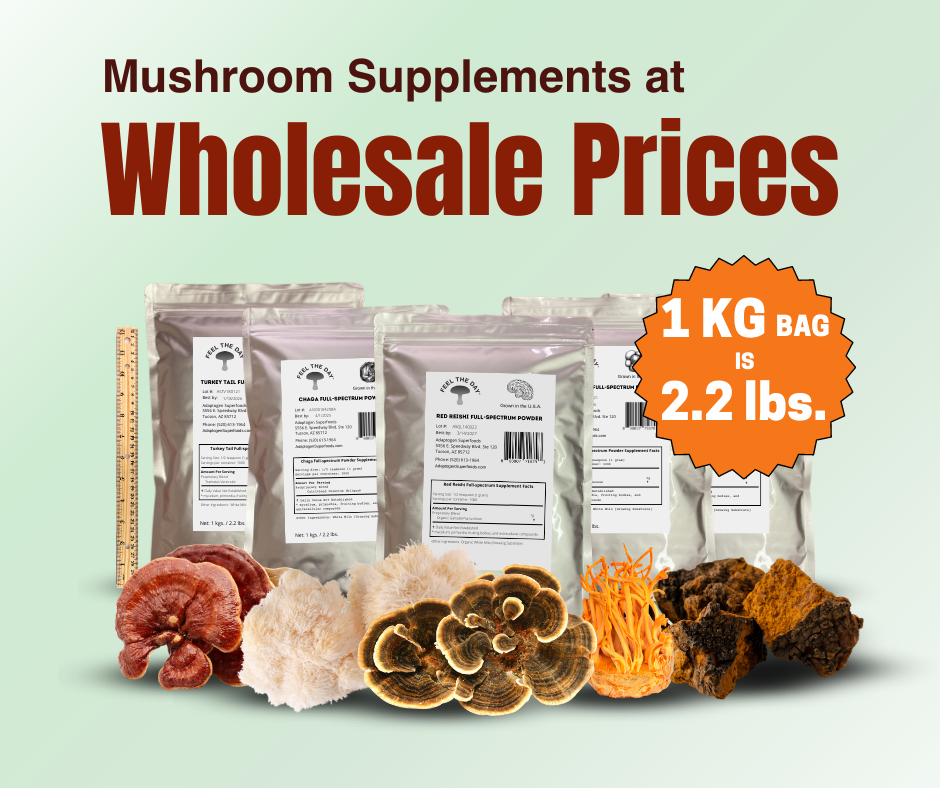 Are you in love with our products like we are? Buy in bulk and save!
At Feel The Day© we believe these powerful mushrooms should not only be grown in the USA for purity, but they should also be the best quality they can be! However, growing the highest quality mushrooms is not cheap! One way we make our premium mushrooms available to all is to offer bulk discounts- we save on production costs and that savings is passed on to our customers. We recommend to try our Booster 2 oz bags and once you are absolutely impressed, step up and get it at wholesale pricing and SAVE BIG!
Because these items are sold in bulk at a discounted rate, opened packages are non-refundable. Upon return of an unopened bag, these items are subject to a 15% restocking fee.
Premium mushrooms grown in the USA